PARTNER ID – PARTNER-ADS
Your Partner ID is the ID you use when logging into your account.
Normally this ID consist of 4 or 5 numbers.
You are only able to enter one ID and can't use multiple different IDs on the same website.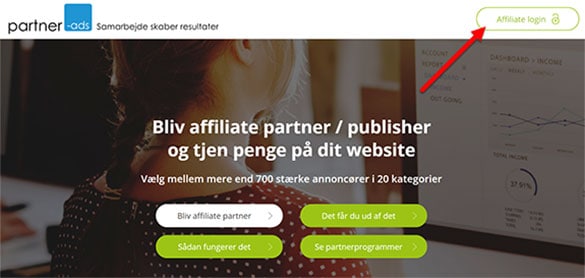 API KEY – PARTNER-ADS
To find your API Key, you need to be logged into your Partner-Ads affiliate account.
1. Click on "Dataudtræk" in the left menu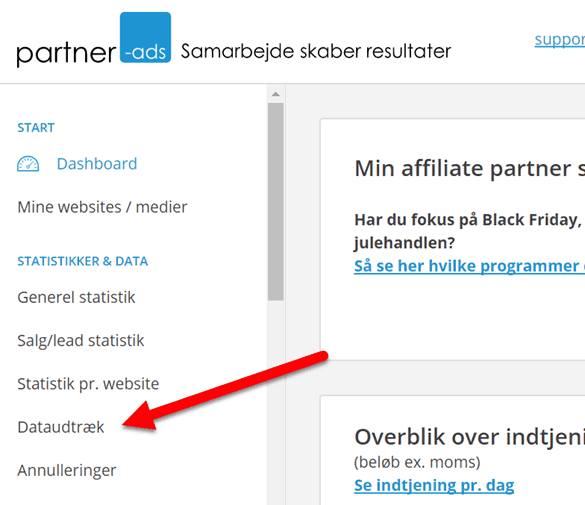 2. Now copy your API Key and paste it into Commission Harvest.

3. Click the blue button "Add Affiliate Network"

All your approved affiliate programs are now ready in the "Affiliate Programs" tab.
Easy right? 🙂
Extra note:
When you are approved for new affiliate programs within Partner-ads, the plugin will automatically import them every 24 hours.
If you wish to import instantly, just click the "Fetch programs" link again.