When you have an account with an affiliate network, you will need to setup the plugin like this:
Click on Commission Harvest → Affiliate settings → Affiliate networks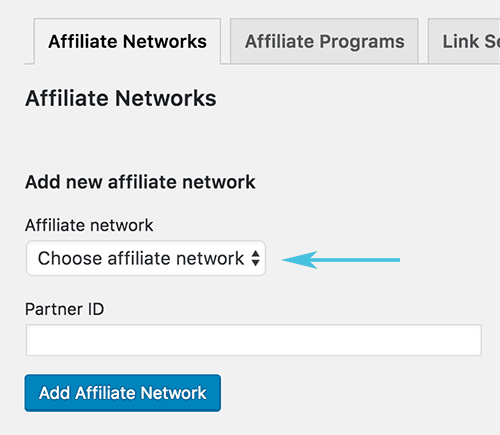 Choose the network you want to add, enter your AffiliateID / PartnerID and click on "Add Affiliate Network".
When you have added all your affiliate networks (see list of possible networks above), then you can move on to the next tab called "Affiliate Programs".
Read more below.