You can setup all affiliate programs manually. The term "affiliate programs" means the webshops that you have entered into affiliate deals with and whos products you are planning on promoting.
Follow this process:
Commission Harvest → Affiliate settings → Affiliate programs
IMPORTANT! You must have setup at least one affiliate network in order to setup an affiliate program.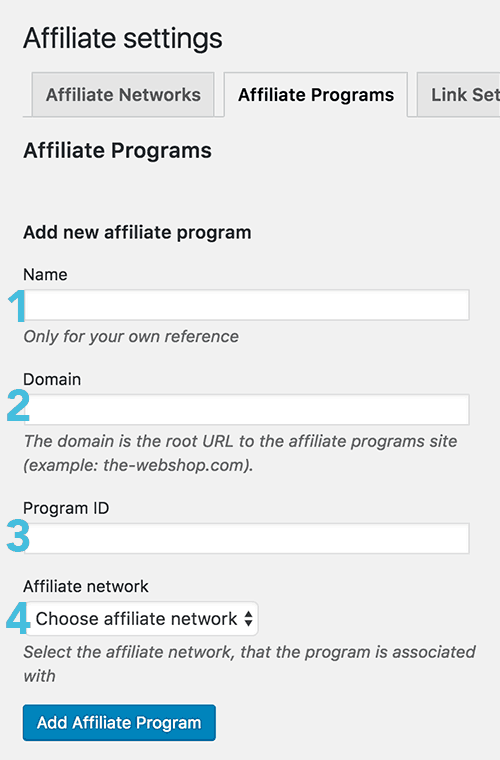 Enter the name of the webshop you want to promote. You can choose to call it whatever you want but a "best practice" is to use the actual webshop name.
Enter the root URL for the webshop. Example: target.com or walmart.com.
Enter the "Program ID" for the webshop you're setting up. With some Affiliate Networks it is called "Banner ID" or "Publisher ID" or similar. See how to find the ID for each supported Affiliate Network.
Choose the correct affiliate network and click "Add affiliate program"