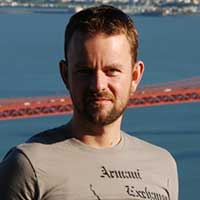 Works like a charm, and is super easy to set up.
The time I save by just inserting links to the webshops without worrying about the correct affiliate network format is amazing.
The fact that I get notified whenever an affiliate link isn't functioning properly is very useful.
Commission Harvest already made me additional commission on old direct links to webshops, that I had forgotten about.
I guess that's the icing on the cake.
Wholeheartedly recommended
Kim Fredtoft
Fitness-blog.dk